Get rewarded for making progress towards your 25 receipt weekly goal!
The Weekly Tracker on the Home tab allows you to earn bonuses for submitting receipts.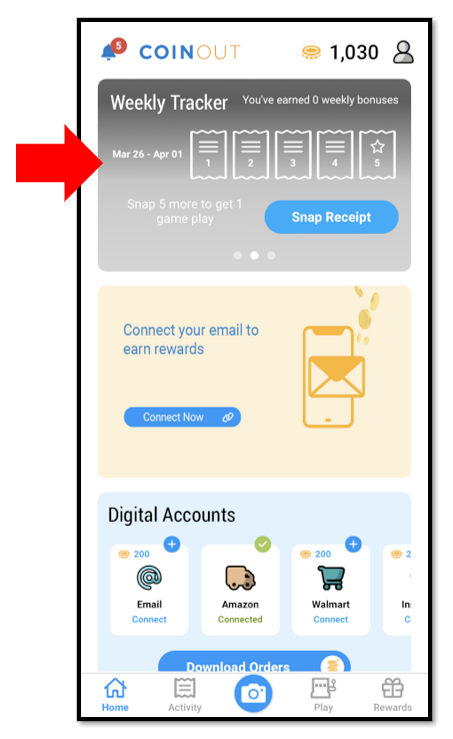 For every 5 receipts you submit (both paper receipts and online orders), you'll receive a bonus (1 Game Play). You can receive up to 5 Game Plays per week if you submit 25 total receipts. Your weekly total resets every Sunday.
Note: The receipt counts for the week are based on are based on the date the receipt is processed by our system, not the date that the receipt is submitted/scanned into the app.
Here are some important features of the Weekly Tracker: