There are several ways to contact us:
Go to the Account page in the app and tap on 'Contact Us' near the bottom of the page.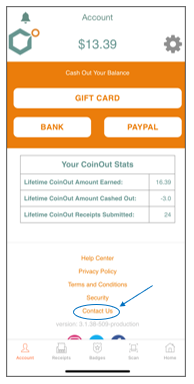 Tap on 'Contact Support' while in the Help Center.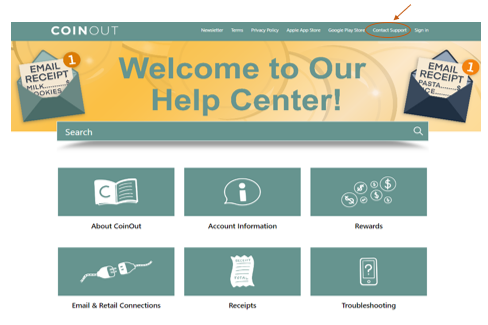 If neither of these options are available, then send us an email at support@coinout.com and include the mobile number associated with your account. Please provide all 10 digits (no dashes or spaces).