Coming soon you'll be rewarded for each Kroger purchase. In the meantime, you'll continue to earn 250 bonus Coins per month for staying connected. Bonuses are awarded the 5th day of each month.
1. Tap on the Home tab and scroll to the bottom of the screen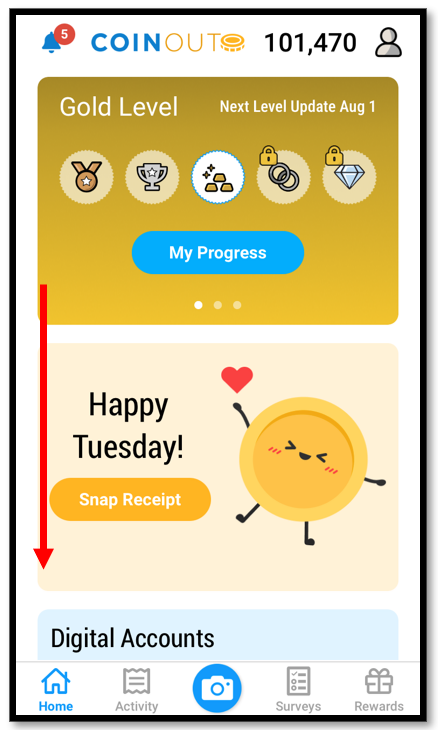 2. Tap the Kroger Connection icon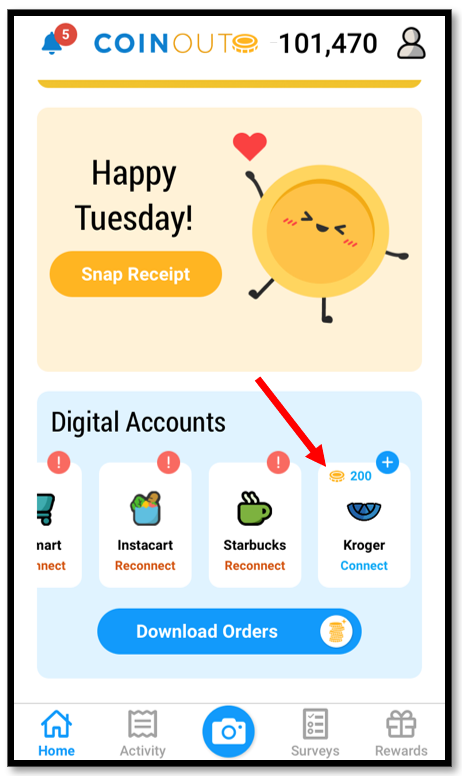 3. Enter your username and password for your Kroger account and tap submit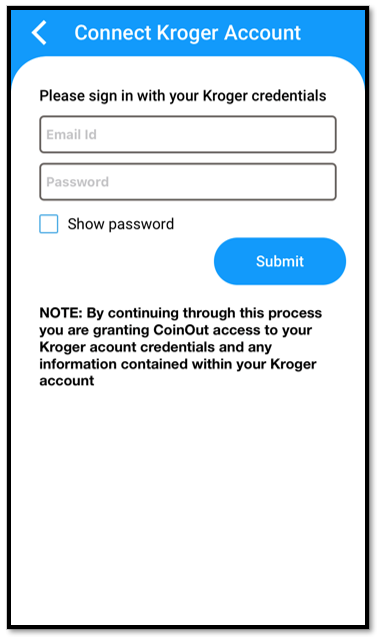 4. Wait while the steps are completed to connect your account (i.e., don't navigate away from these screens or minimize the CoinOut app during these steps)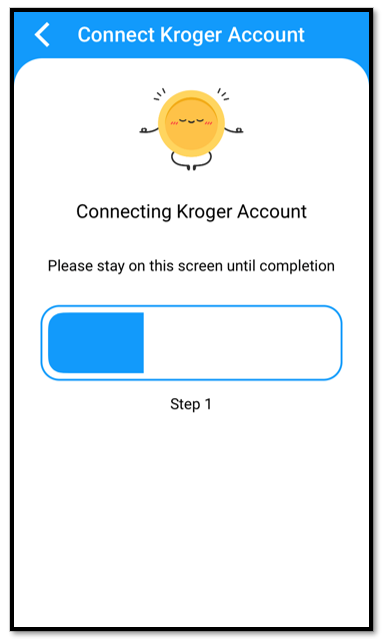 5. Tap on 'Great' and you're done!