After they are connected, you can scan all of your retail account connections with just one tap.
Scroll to the bottom of the Home tab and tap "Download Orders"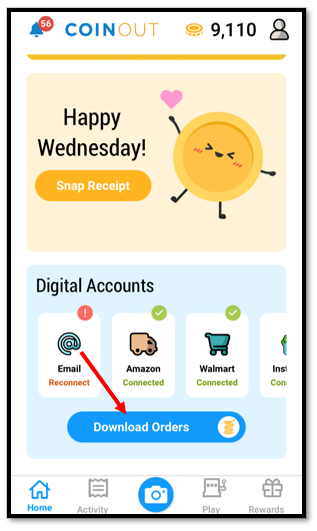 Wait for the app to load this screen for each retailer you have connected. This can take a few minutes depending on your internet connection.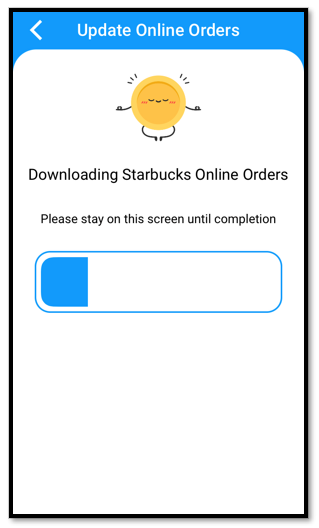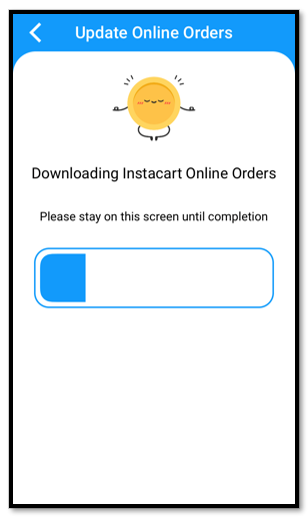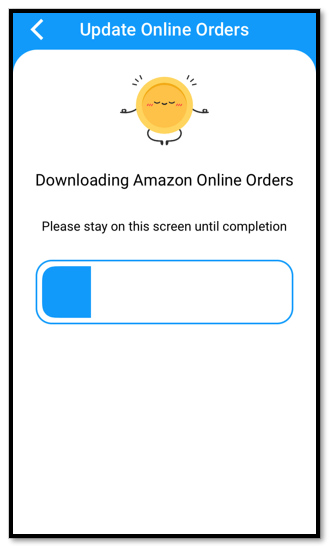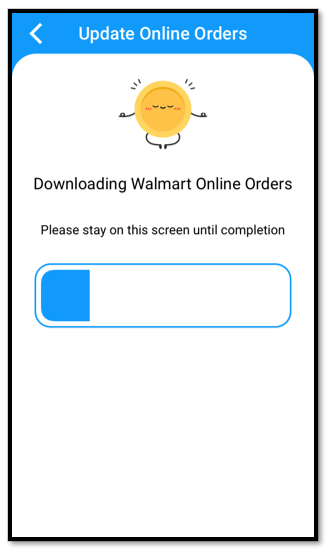 If at least one order is detected, you'll see this message appear: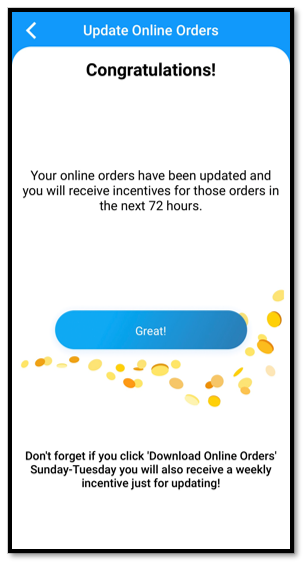 If no orders are detected, you'll see one of these messages appear: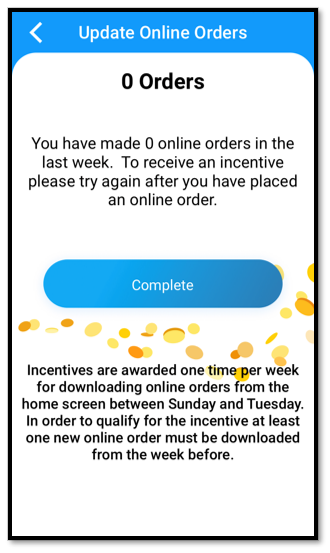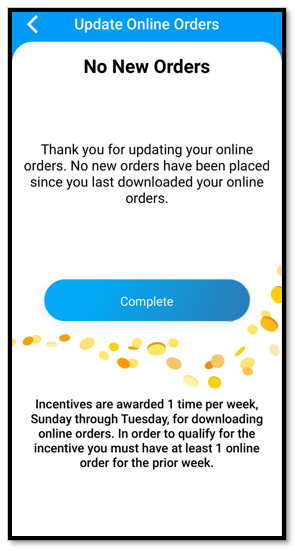 You'll earn an extra weekly bonus if you use the "Download Orders" button between Sunday - Tuesday of each week as long as at least one order is downloaded from the previous week. It can take up to 72 hours for all of the online orders detected to display in your Activity tab.
The weekly Coins bonus you'll receive is dependent on your current level:
Bronze Level: 10 Coins bonus
Silver Level: 20 Coins bonus
Gold Level: 30 Coins bonus
Platinum Level: 40 Coins bonus
Diamond Level: 50 Coins bonus