For those using the following CoinOut app versions or later:
iPhone: 3.1.46 (542)
Android: Android - (1.413-production)
When you submit a paper receipt, sometimes the system will recognize it as unreadable or missing information. If you believe this was a mistake, you can submit a request for CoinOut to review the receipt again by tapping on "Report an Issue."
The receipt will be reviewed and if applicable, a reward will be credited to your account within 24-36 hours.
Step-by-step instructions are as follows:
1. Go to the Receipt tab and locate the receipt you want to report. Tap on the receipt.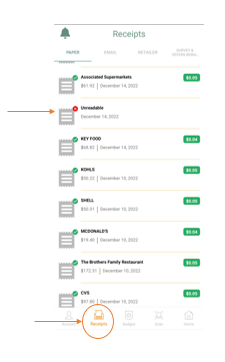 2. Tap on 'Report an Issue'.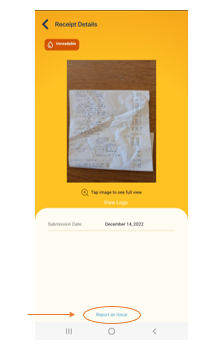 3. Tap on 'Submit'.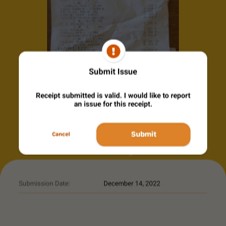 4. You'll see the following message. Tap 'OK' and you're done!